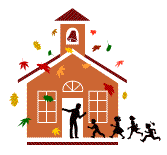 Services Northwest, Inc.-
DBA High Desert Learning Center
21225 SE Startlight Drive
Bend, Oregon 97702
541-312-8000
HighDesertLearning.com
CHILD CARE PROGRAMS:
# of Day week
5 DAYS
4 DAYS
3 DAYS
2 DAYS
1 DAY
INFANT/WOBBLER
MONTH
710.00
628.00
514.00
339.00
180.00
TODDLER
MONTH
679.00
579.00
462.00
329.00
165.00
PRE-SCHOOL
MONTH
519.00
459.00
368.00
272.00
145.00
AFTER KINDERGARTEN PROGRAM
MONTH
374.00
319.00
255.00
179.00
103.00
BEFORE & AFTER SCHOOL PROGRAM
MONTH
286.00
246.00
206.00
138.00
88.00

*School Age Full Day - $12.00 – Kindergarten Full Day - $7.00 This includes school closures and holidays.

Absenteeism:
Tuition:

Monthly tuition is due on the first day of the month for that month's care.  If payment is not received by the third of the month, a charge of $10.00 per day will be assessed starting on the fourth day of the month.

Late Pick-up:
A fee of $1.50 per child per minute will be charged after 6:00pm

Returned Checks:

A service of $35.00 will be charge for returned checks.  We reserve the right to request that future payments be made in cash or money orders.




an

Our approach to early childhood education is to give your child an opportunity to develop an enjoyable attitude toward learning and growing. We provide a happy, loving and creative environment for your child through exciting and varied learning opportunities. Our atmosphere is one of warmth and relaxation. We invite visitations and encourage parent conferences and interaction. We believe our school is a positive addition to your child's home life. We strive to maintain high standards through concern for each child's individual development.